Webinar on "Cyber Risk"
Wednesday, August 29, 2018 | Video
Available to stream on September 5th, 2018, presenter Massimo Cirasino will host a webinar discussing cyber threats to financial market infrastructures and what needs to be done to create cyber-resilient financial systems globally.
Topics covered in our Webinar:
The Importance of Financial Infrastructures
Payment and Settlement Systems: A Global Perspecttive
Cyber Security: The Next Big Challenge
Cyber Security: What is it Really?
Risks and Threats to the Financial Industry
Cyber Security Strategy: 6 Questions You Must Ask
Components of Cyber Security Guidance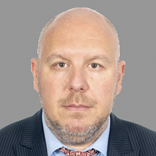 Massimo Cirasino, is an Italian national and an economist, who has worked at the World Bank Group from 1998 to 2017. He served as a Global Lead for Payment and Market infrastructures in the Finance and Markets Global Practiice. Mr.Cirasino participated in many of the Group's significant country and regional interventions and has been involved in payment system reform in over 60 countries. Prior to joining the World Bank Group, Mr. Cirasino worked at Bance d'Italia in the Payment System Department from 1993 to 1996 and later on in the Representative Office in New York. Mr. Cirasino has degrees in Economics, Business and Political Sciences respectively from the Luiss University (Rome) and the La Spaienza University (Rome). Mr. Cirasino's Master's Degree in Banking was obtained from the La Spaienza University and his Master's in Philosophy degree in Economics from New York University (NYU).

Webinar - Cyber Risk from Toronto Centre on Vimeo.